Cottonwood Clear Aligners
Invisible Clear Aligners Dental Alignment in Cottonwood, AZ
When you think of braces, you probably have the image of huge metal wires all over your teeth. While that option is still available to those who want to pursue it, cosmetic dentistry has advanced considerably from the time when metal braces were the only option. Today, there's an alternative. Invisible Clear Aligners can align your teeth without unsightly metallic braces using clear retainers that comfortably correct mild to moderate misalignment. Dr. Bryan J. Shanahan at Peak Family Dental Care can get you or your children set up with Invisible Clear Aligners. We will devise a cosmetic plan that suits your lifestyle and lays the foundation for a smile that you can be proud of.
August 1 - August 31
Join Us for National Clear Aligner Day!
Don't miss our Clear Aligner special offer at Peak Family Dental Center from August 1st to August 31st. Schedule your no-obligation, free consultation on this day, and meet with our team who can assist you in planning for a brighter, straighter smile and gain access to our exclusive offers:
FREE Consultation
FREE Scans
$500 off treatment
Flexible financing available

Why Choose Invisible Clear Aligners?
Essentially, Invisible Clear Aligners is a clear, plastic retainer that is far less visible than traditional braces or retainers. Instead of being a one-size-fits-all solution, each Invisible Clear Aligners aligner is custom-made for every patient. The system works by slowly aligning your teeth using a graduated set of aligners each of which is closer to your ideal smile. Aligners are switched out after being worn for three weeks and then you begin wearing the next in the series. The aligners gradually align your teeth until they are aligned correctly.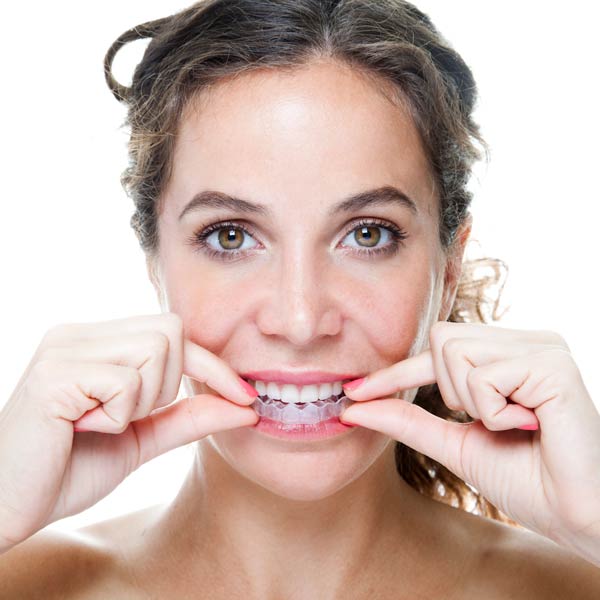 The Benefits of Invisible Clear Aligners
The top benefit of Invisible Clear Aligners is that it's difficult to see. It can perform many of the same functions as braces but for very misaligned teeth, Invisible Clear Aligners will not be the best option. On the other hand, patients report that Invisible Clear Aligners is more comfortable than traditional braces and, since the tray is removable, patients can still enjoy a wide variety of foods without worrying about the foods getting stuck in their braces or needing to perform complex teeth maintenance to prevent plaque buildup. Similarly, the plastic is less irritating to your gums than braces which can hurt and cause sores.
Invisible Clear Aligners can perform many of the same functions as braces but it can't replace them entirely. Invisible Clear Aligners can correct a number of alignment issues. These include twisted or crooked teeth, gaps between teeth, crowded teeth, overbites, and underbites. In some cases, Invisible Clear Aligners can be used to correct issues related to TMJ, reducing symptoms.
For teeth that are very misaligned, there are other options available. These include traditional braces, invisible braces, and more. On the other hand, if you have the option of going with Invisible Clear Aligners, it's the best solution for teeth that are moderately misaligned. Patients report that they are more comfortable than traditional braces, require less maintenance, and don't prevent them from enjoying their favorite foods.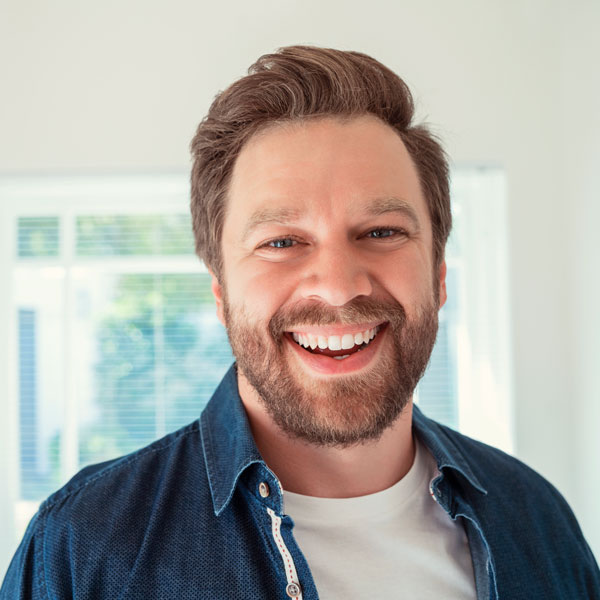 Given the numerous advantages the Invisible Clear Aligners system boasts over traditional orthodontics, it has become the tooth-aligning treatment of choice for many patients.
The Invisible Clear Aligners Experience
When you come to the Peak Family Dental Care office, we will perform a simple examination of your teeth and assess whether or not Invisible Clear Aligners is the ideal means of aligning them. Our doctors can determine how your teeth need to be maneuvered to achieve the ideal alignment. We will then take a series of 3D x-rays which are sent to a Invisible Clear Aligners laboratory and used to create your aligners.
Numerous patients have shown excellent results with Invisible Clear Aligners. The best part is, that these results can be achieved with less discomfort than traditional braces and you don't have to go through the aesthetic nightmare of traditional braces.
Once your aligners are made, they will be sent to our office and we will set up a follow-up appointment. You will get your first aligner. You will have to wear the aligner for at least 22 hours of the day. You should only remove the aligners while eating or when brushing your teeth. The aligners will be replaced every three weeks. While different patients will have different timelines, most cases can be resolved in 12 to 18 months.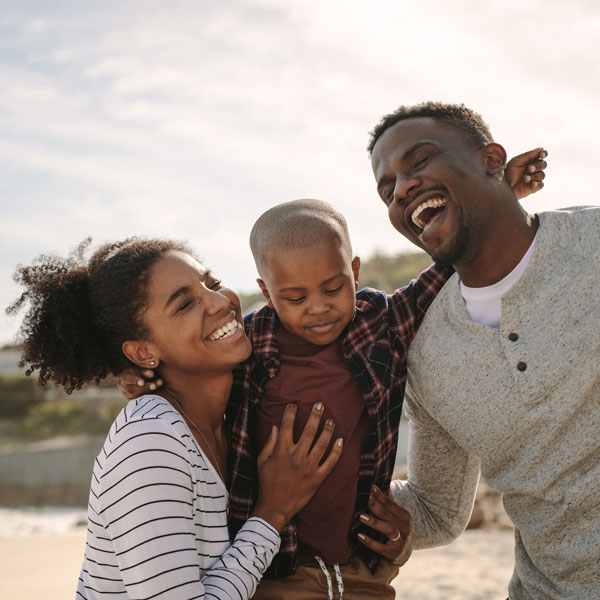 Straighten Your Smile With Invisible Clear Aligners
The dentists at Peak Family Dental Care are committed to making your smile one that you can be proud of. This is why we offer our patients only the best treatments for their dental and alignment problems. Invisible Clear Aligners uses cutting-edge technology to provide a solution that is not only more aesthetically pleasing than traditional alignment solutions, but also more comfortable. Invisible Clear Aligners delivers exceptional results at an affordable cost. Give us a call or talk to us online to set up an appointment today!