Sedona, AZ Hybrid Dentures
Permanent Replacement Teeth With Hybrid Dentures
Hybrid dentures, also known as All on 4 dentures, are quickly becoming the most popular option for those that require full-mouth replacements. They are implant-supported dentures, but unlike other implant-supported dentures, only require the installation of four abutments. The abutments are where the dentures attach to your mouth. They are easier to install than All on 6 dentures and provide an efficient solution to tooth loss for those who are missing all or most of their teeth. Here, we will discuss All on 4 dentures, how the process of installing them works, and how they can benefit you.
What Are Hybrid Dentures?
Hybrid dentures are called hybrid for a good reason. They are similar to both dental implants and traditional dentures, but manage to surpass both in a variety of qualities. They are referred to as All on 4 dentures because your dentist only needs to install four abutments into which the dentures will be installed. Basic dental implants, or single tooth replacements, each require their own abutment. Replacing an entire mouthful of teeth in this fashion would be excruciating for both dentist and patient.
Instead, hybrid dentures of affixed to the implants and give patients the look and full functionality of real teeth.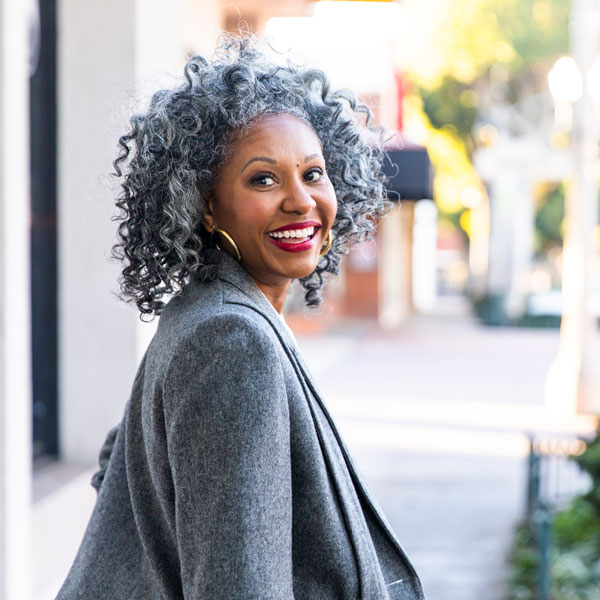 How Do Hybrid Dentures Work?
Hybrid dentures use dental implant technology, but they also borrow from much older technology. They work similarly to traditional dentures, but they are fused into your jaw providing you with a full new set of teeth. Like traditional dentures, they are customized to fit your mouth. Unlike traditional dentures, you don't have to take them out and you care for them the same way you would a natural set of teeth. You simply brush them. You won't have to worry about what kinds of food you can or cannot eat. You won't have to worry about them falling out while you're eating. Hybrid dentures give you the full use of a real-looking and fully functioning set of teeth.
In order to install them, your dentist will need to create four abutments where the dentures will be installed. Once the process is completed, you will have a permanent solution to tooth loss.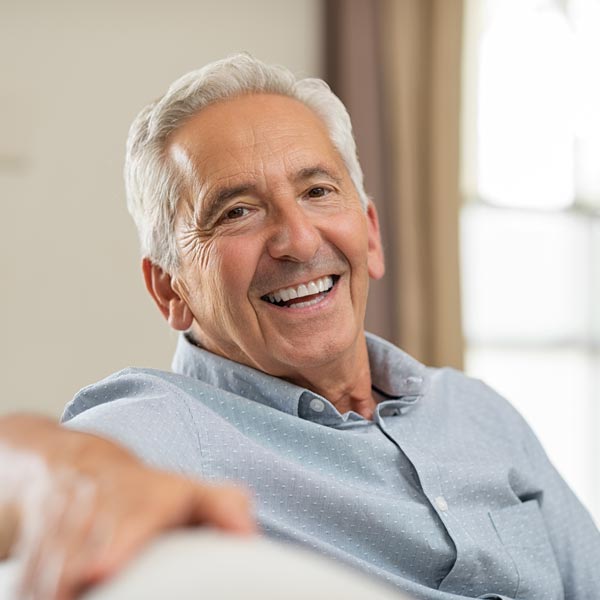 How Are Hybrid Dentures Installed?
Hybrid dentures are installed in several steps. The first step is removing your already existing teeth. Once those teeth are removed, you can be fitted for the abutments in the same session. The abutments will be installed directly into your jawline, and you can leave the same day with a temporary set of teeth.
We won't want to install your permanent teeth until the titanium or zirconium implants have fully integrated (fused) with your jawbone. This will take at least a month and as many as two. However, you will leave after the initial surgery with a much better set of teeth than you had prior to coming in and much better than glue-on dentures.
Importantly, however, when you leave you will have a functioning set of teeth. These teeth might not look as perfect as your permanent teeth will, but the temporary teeth will aid your doctor in crafting an even better set once your implants have fused with your jawbone. Afterward, you will have a perfect set of new teeth and a beautiful smile!
What Do I Need to Know Before the Procedure?
Those with severe periodontal disease or those who have suffered from tooth loss for multiple years have unique issues when it comes to installing dental implants. In years past, those without enough jawbone would simply be stuck wearing traditional dentures for the rest of their lives. Today, modern dentists can regrow the areas of jawbone where the abutments are installed. But the process takes time. In other words, just because you've lost some jawbone doesn't mean that you're no longer a candidate for dental implants. It merely means that we'll need to take an extra step in the process. The payoff is that when the process is completed, you'll have a full set of teeth that are indistinguishable from real teeth and allow you to eat all the foods you once enjoyed without fear of your dentures coming loose.
Hybrid dentures are real looking and real feeling artificial teeth. Because they are attached to your jawbone, they provide you with all the same functionality that natural teeth do. You never take them out. You can eat any kind of food you want. And you only have to brush them to take care of them.
Visit Our Sedona Office to Get Hybrid Dentures Today
If you're interested in an entirely new set of teeth, Peak Family Dental Care provides gentle, compassionate care to all our patients. Talk to us today about setting up an appointment and learn to love your smile once again.