Oral Surgery Dentists in Sedona, AZ
Safe, Effective Oral Surgery in a Comfortable Environment
Unlike other types of surgery, oral surgery does not involve long hospital stays or extensive recovery times. At Peak Family Dental Care, our doctors, Bryan Shanahan, can perform many oral surgeries right in our office. Whether you need your wisdom teeth removed or periodontal surgery, we provide safe and effective options to get you feeling better in no time. We also understand that many people become anxious at the thought of oral surgery. To ensure all of our patients are comfortable during their appointment, we also offer a number of sedation dentistry options so everyone can get the treatment they need.
Do You Need Oral Surgery?
Oral surgery refers to any surgical procedure that is performed on the teeth, gums, or jaw. However, not all oral health issues require oral surgery. So, if you are having pain in your mouth, how do you know if you need an oral surgeon?
Any time your oral health changes, you should see a Sedona oral surgery dentist. This includes if you suddenly start experiencing pain or swelling, lose a tooth, or experience any other changes. A dentist can determine how to correct the situation. Your treatment may only involve a quick filling, or it may require more involved oral surgery.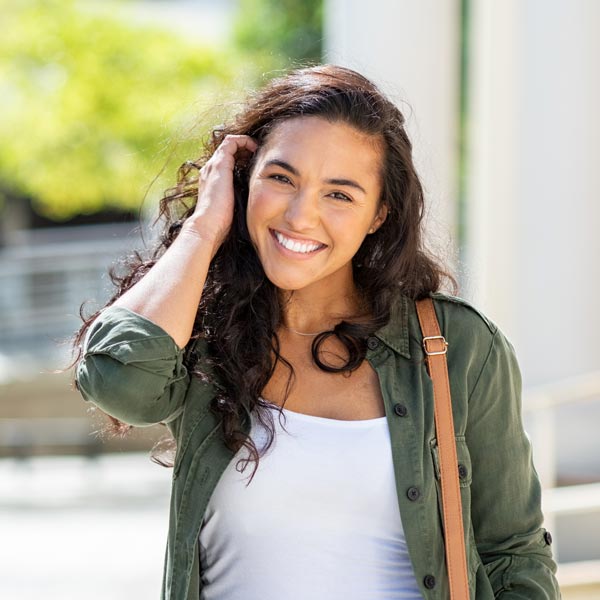 Ideally, patients could keep their natural teeth in every situation. Unfortunately, this isn't always possible. When needed, we can perform safe tooth extractions, and provide replacement options once you've healed to restore your smile.
Patients sometimes suffer from severe gum disease that is treatable with periodontal laser surgery. This surgery is often quite comfortable for the patient and promotes faster healing times.
Sometimes, wisdom teeth erupt from the gums and have enough space to grow in alignment with the other teeth. Again, in most situations, this is not the case. For the majority of people, wisdom teeth remain impacted, because they don't have enough room to erupt, or they don't grow straight up through the gum. When this is the case, oral surgery is necessary to remove them.
Our doctors perform oral cancer screenings as part of every patient's checkup and regular cleaning. During these screenings, they may see suspicious tissue or another abnormality. When this happens, they will take a biopsy of the area to help eliminate possibilities and diagnose conditions. Once the biopsy is taken, it is then sent to a lab to be studied.
At Peak Family Dental Care, we have a range of advanced technology that allows us to perform safe oral surgery while maintaining your comfort.
Recovering From Oral Surgery
Depending on the type of oral surgery you have and how the procedure is done, you may require some recovery time afterward. This may include eating only soft food for some time after the surgery or taking medication to manage any pain you feel. On the other hand, some procedures, such as laser surgery, will require very little recovery time.
Our doctors will always fully review post-operative care instructions with you after any procedure. It's important you follow this advice and contact us if you have any questions or concerns. While we will schedule a follow-up visit with you in the weeks following oral surgery, any issues that arise should be dealt with right away. At Peak Family Dental Care, we are there for you before, during, and after your procedure. We not only want to get you back on the road to good oral health, but help you maintain it, as well.
Comfortable, Relaxed Treatment
No matter the type of oral surgery you need, our doctors always make your comfort and safety their top priority. No one should have to live with chronic pain in their mouth, or have the function of their teeth limited. If you're experiencing problems with your oral health, you need to speak to one of our Sedona oral surgery dentists today. At Peak Family Dental Care, we can perform a number of procedures right in our office, and get you feeling better in no time. To learn more about the different types of oral surgery we offer, call us today at 928-284-1091 or contact us online to schedule an appointment.