Invisible Clear Aligners Dental Alignment in Sedona, AZ
When we were kids, braces meant huge unsightly wires all over our teeth. Well, you can still get those if you want, but Peak Family Dental Care has a better option. Those are clear aligners that, while producing the same results as braces, work entirely differently. Invisible Clear Aligners works to align the teeth using retainers that comfortably realign moderately to mildly misaligned teeth. Both adults and children can take advantage of this system. If you're interested in correcting alignment problems in either your mouth or your children's, Dr. Bryan J Shanahan specializes in offering cutting-edge remedies at a reasonable cost. Together, we can come up with a plan that fits your lifestyle and becomes the foundation of both a beautiful smile and a lifetime's worth of dental health and hygiene.
August 1 - August 31
Join Us for National Clear Aligner Day!
Don't miss our Clear Aligner deal at Peak Family Dental Center from August 1st to August 31st. Schedule your no-obligation, free consultation on this day, and meet with our team who can assist you in planning for a brighter, straighter smile and gain access to our exclusive offers:
FREE Consultation
FREE Scans
$500 off treatment
Flexible financing available

Why Choose Invisible Clear Aligners?
Traditional braces are unsightly metal fixtures that are set on the fronts of your teeth for everyone to see. Invisible Clear Aligners, on the other hand, is a clear, plastic retainer that fits over your teeth making it much less visible than metal braces or retainers. Invisible Clear Aligners aligners are made uniquely to fit your individual teeth. The aligners are gradually replaced to get your teeth closer and closer to your ideal smile and perfect alignment. After three weeks of wearing an aligner, your teeth will move closer together. At that point, the aligner is replaced with one that looks less like your teeth and more like your ideal teeth. The aligners are replaced like this until your teeth are aligned perfectly.
Invisible Clear Aligners can manage a number of issues. These include twisted or crooked teeth, crowded teeth, gaps, in teeth, overbites, and underbites. Invisible Clear Aligners can reduce symptoms related to TMJ disorders as well. For those for whom Invisible Clear Aligners is an option, it usually presents the best option. For those whose alignment issues surpass what Invisible Clear Aligners can provide, traditional braces and invisible braces are still both available.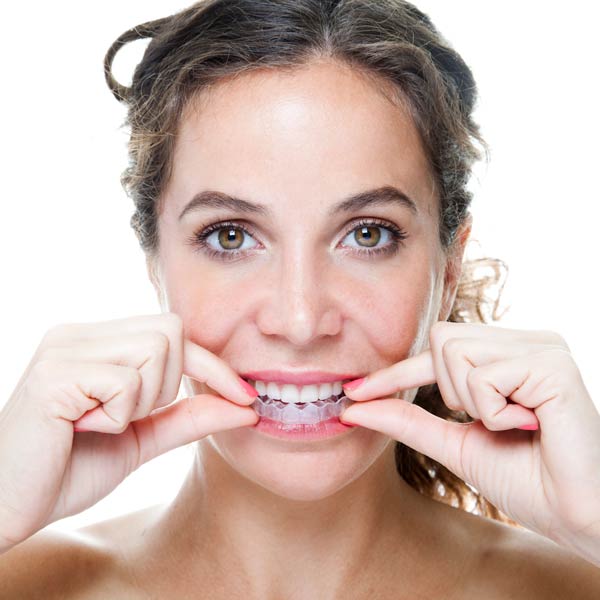 The Benefits of Invisible Clear Aligners
Most people prefer aligners that you can't see to braces that you can see. That being said, Invisible Clear Aligners is only useful for those who have moderately misaligned teeth. Those who have very misaligned teeth will still need some kind of braces in order to correct their alignment problems. However, those who are candidates for Invisible Clear Aligners would find them preferable for a number of reasons and not just because they're harder to see.
Most of our patients report that Invisible Clear Aligners is relatively comfortable while those with braces have difficulty eating different kinds of foods or find it difficult to clean their teeth after eating some kinds of foods. With Invisible Clear Aligners, you remove the aligner while you're eating, enjoy whatever foods you want, brush your teeth, and then put it back on. Since you can take it off, you don't have to worry about food getting stuck in it and worrying about plaque buildup where the braces are. Additionally, the Invisible Clear Aligners aligners are made out of plastic as opposed to metal which makes them less irritating to your gums. Patients who opt for Invisible Clear Aligners do not report problems with sores in their mouth or other such issues.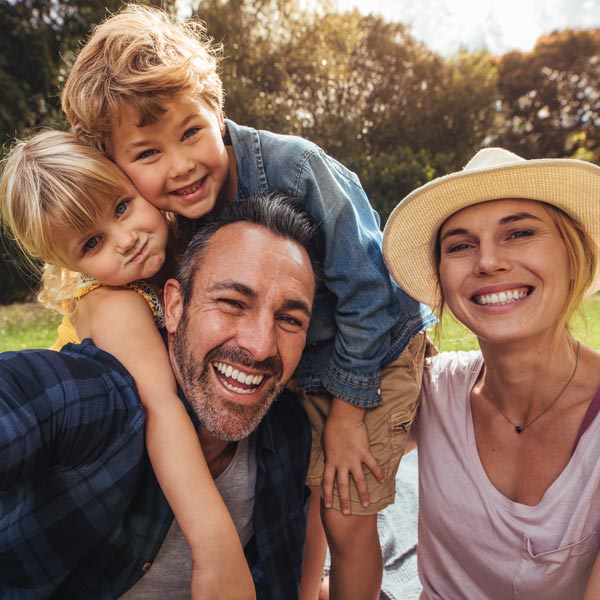 Given the numerous advantages the Invisible Clear Aligners system boasts over traditional orthodontics, it has become the tooth-aligning treatment of choice for many patients.
The Invisible Clear Aligners Experience
The first part of the treatment process is determining whether or not Invisible Clear Aligners is right for you. If it isn't, we'll explore other options. If they are, then we take a series of 3d x-rays which are sent to the Invisible Clear Aligners laboratory. These are used to create your aligners.
When your first aligner is ready, you'll come in to pick them up. These aligners need to be worn all day long. You can take them out when you're eating and brushing your teeth only. In three weeks time, you will be given another aligner and three weeks later, yet another. Every patient will have a different timeline depending on the extent of their misalignment. The majority of cases resolve after 12 to 18 months after which your teeth will not only look perfect but you'll avoid many of the future problems of misaligned teeth.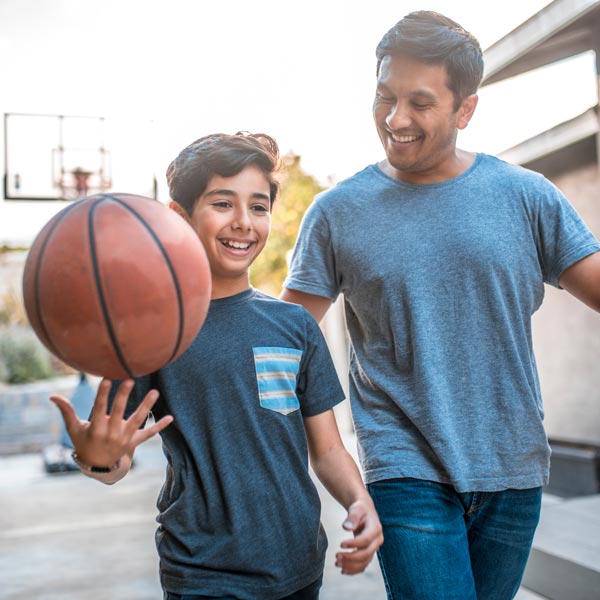 Straighten Your Smile With Invisible Clear Aligners
Drs. Shanahan at Peak Family Dental Care provide our patients with only the best options in modern dentistry. If you are a candidate for ClearConnect's plastic aligners, they are the superior option to traditional metal brackets. ClearConnect uses cutting-edge 3D x-ray technology to craft individually tailored aligners just for you. If you're interested in ClearConnect, give our Sedona office a call or contact us online to set up your appointment today!