Porcelain Veneers in Sedona, AZ
Transform Your Smile With Porcelain Veneers
Even perfectly aligned teeth go through significant wear and tear each day. Staining becomes more likely as you age. The enamel that coats the outer surface of your teeth gets worn down. These are all factors that compromise your smile. Luckily, there is a simple non-invasive method for dealing with this problem even after aggressive teeth cleanings fail to work: Porcelain veneers. Below, we'll discuss how they work.
Will Porcelain Veneers Work for Me?
Almost anyone with cosmetic defects can benefit from porcelain veneers. Veneers essentially cover up a number of aesthetic issues. These include:
Discolored or stained teeth
Cracked, broken, and chipped teeth
Crowded or overlapping teeth
Gaps between teeth
Misaligned or angled teeth
One thing to consider, however, is that veneers are only a cosmetic treatment. They only affect the way your teeth look. If you have other serious dental health problems such as gum disease or tooth decay, those will need to be addressed first. Then, your dentist can discuss cosmetic approaches to improving the overall look of your teeth. Understanding, of course, that certain dental problems require more aggressive treatments, Peak Family Dental can make a recommendation concerning the long-term benefit of porcelain veneers. In some cases, dental implants that replace severely compromised teeth will be the best solution. In other cases, we will need to ensure that your gums are healthy enough to warrant performing cosmetic interventions on already existing teeth. Folks who are candidates for dental veneers are those who have permanently stained, chipped, or cracked teeth, but whose teeth are otherwise healthy.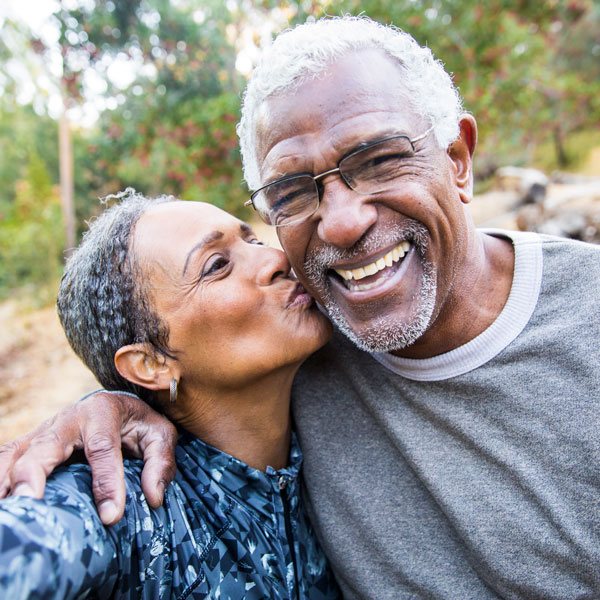 Placing Porcelain Veneers
Dr. Shanahan will meet with you first. During this session, they will evaluate your treatment goals, overall oral health, your smile, and your bite patterns. Based on the results of the evaluation and discussion concerning your treatment goals, the doctor will develop a treatment plan that helps you get from where you are not to where you want to be. In some cases, dental crowns or teeth whitening may be preferable to porcelain veneers. The doctor will go over all your options with you and ensure you understand the pros and cons of each. If the doctor determines that veneers are an appropriate option, then we can schedule your first appointment.
Installing porcelain veneers is done over the course of two visits. The doctor will remove a small amount of enamel from the teeth that will be treated. The doctor will remove as little enamel as possible, however, if there are stains on your teeth that you can't get rid of, chances are, you've already lost at least some of the enamel from your teeth. The doctor will take an impression of your teeth and send this impression off to a ceramicist to craft your custom veneers.
Generally speaking, your veneers will be ready in about two weeks. We will then schedule your second appointment during which we will place the veneers on your teeth. Before the veneers are installed, however, the doctor will clean and buff your teeth which increases the quality of the bonding process. He will ensure that your veneers interact seamlessly with the surrounding teeth. The last part of the process involves the doctor physically installing the veneers using dental cement.
With porcelain veneers, patients can have a natural-looking, camera-ready smile.
Taking Care of Your Porcelain Veneers
The porcelain that the veneers are made from is quite strong. Still, patients will need to ensure that they're not mistreating their veneers and taking good care of them so that they last as long as possible. Generally, patients will want to avoid chewing their fingernails, biting ice, or chomping down on the tootsie roll pop prematurely. Patients who grind their teeth will require a special guard to prevent the veneers from cracking.
Healthy dental habits remain important and will improve the longevity of your veneers. Avoiding cavities is also important. In order to treat an infected tooth, the veneer must be removed first and then reinstalled. You will want to keep up with your dental hygiene habits. This includes brushing and flossing daily. Each of these good habits will increase the lifetime of your veneers and prevent further dental problems.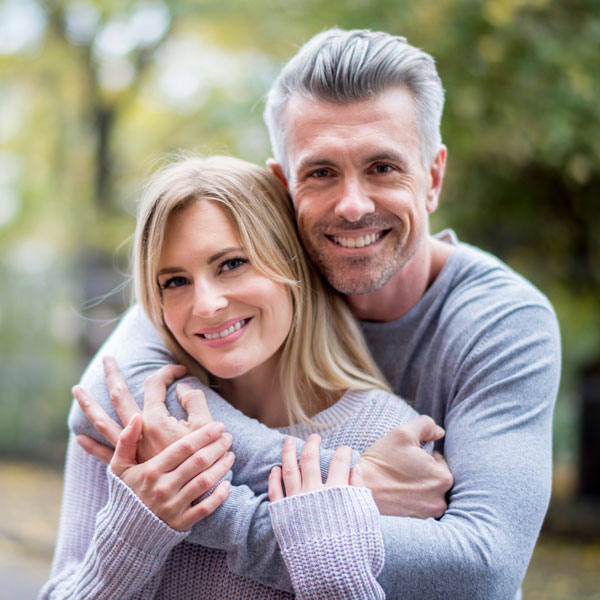 Enhance Your Smile With Veneers
If you're interested in porcelain veneers, talk to Peak Family Dental in Sedona, AZ. We will perform a checkup on your teeth and then get you fitted with uniquely crafted veneers that improve the overall quality of your smile and your confidence. Give us a call at 928-284-1091 today.